How to Win Christmas 2020
Secret Santa Gifts, Stocking Stuffers, & More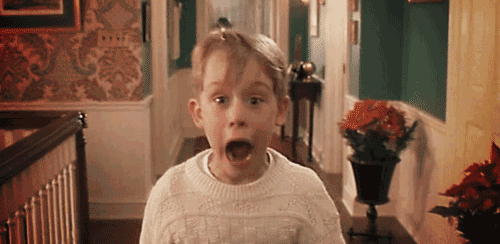 Can you believe we're less than 3 weeks away from Christmas?! Whether you're just getting started with your holiday shopping or need a few more items to finish off your list here are our top gift picks for a year unlike any other.
Skip the hassle of a campfire and the stickiness of s'mores. Subtle, but still deliciously sweet, Toasted Marshmallow gives off a sweet and delicate fragrance comprised of sugared vanilla bean, golden amber, and a light touch of smoke for its signature campfire toasted touch. Whoever you gift this to is sure to be a happy camper.
Price: $15 & Free Shipping
Inspired by personal recollections and cultural trends, Anecdote candles are an everyday luxury designed to remind us of stories worth sharing. With heavenly scents crafted for the holidays and every day, these 3.4oz gold travel tins are the perfect size for gifting.
Price: $15 & Free Shipping
Have you ever blown out a candle only to have hot wax fly right into your eye? Oh... just us? Protect your loved ones this holiday season with a beautiful gold candle snuffer from ILLUME - perfect for anyone who loves to light it up with a little class. 
Price: $14 & Free Shipping
Thanks to 2020, Tea for Two becomes Tea for One. The Unitea Unimug by KINTO is a beautifully crafted, single serve tea cup with built in strainer and easily removable lid. Available in 4 colors, it makes a perfect gift for a fellow tea lover or for yourself.
Price: $16.30

Comfort, joy and sweetness are what make the holiday season bright. This curated collection of winter warmers features classic baking spices, bright fruit and, of course, the finest tea leaves. The Warming Joy Petite Presentation Box is a perfect way to introduce yourself, or someone else, to the extraordinary experience of Tea Forté.
Price: $20

There's never been a more important time than now to focus on our mental health and wellness. Give the gift of mindfulness and well-being with the Mindful Planner by Wellmore, an undated 6 month companion planner that puts wellness at the forefront of each day with tips, tricks, insights, and weekly mindfulness processes. 
Price: $30 & Free Shipping

Know someone that loves smudging? This 4" white sage and palo santo holy wood smudge stick from Kindred Row is a great gift for anyone wanting to cleanse their space of negative energy for some much needed clarity and good vibes. 
Price: $14 & Free Shipping
What's worse than a watered down drink? A watered down drink in 2020. This set of 4, polished black hexagonal basalt stones from Viski will keep libations ice cold and uncut. It's the gift that keeps on giving in a year that's been so unforgiving. 
Price: $28 & Free Shipping
Quite possibly the best metaphor for this year, these glass tumblers with soap stone drink stones from Sagaform will rock from side to side but never tip over. Truly a great way to keep someone on their toes and laughing all night.
Price: $35 & Free Shipping
Beautiful in its simplicity, the entire KRONOS line from Kinto perfectly elevates your beverage by elegantly highlighting contents within - whether it be desserts, tea, coffee, or something a bit stronger *hides the Baileys*. 
Price: $12.50